ONLINE TRDRS MRKT NEW VENDOR APPS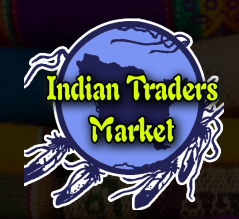 THE VIRTUAL TRADER'S MARKET WILL BE AVAILABLE APRIL 23 & 24, 2021. We invite you to come back and shop from the featured vendors during the Live Virtual Powoww Weekend.
VIRTUAL TRADERS MARKET WILL BE OPEN APRIL 23 & 24
CHECK BACK SOON!
MARCH 2021:
All paid (2020) Vendors will automatically have their booth space(s) for the 2022 Gathering of Nations Powwow.  You will receive a confirmation in the "snail" mail at the end of the summer.  Thank you for your continued patience and understanding as we transition out of the pandemic.
Update: 01/01/2021
Since March 2020, all "in person" events have either been postponed, cancelled or moved to a virtual platform.  The unpredictablility of planning for an in person event during the pandemic is not possible.  The Gathering of Nations Powwow in 2021 will be a live virtual powwow that will include contest dancing, a variety of festive entertainment and the Traders' Market.  All of the vendors scheduled to be in the 2020 Gathering of Nations Powwow will once again be featured, highlighted and promoted during the live virtual event.  
  *Vendors, someone will be reaching out to get current photos and links for your products in preparation for the live event April 23 & 24, 2021, please check your "junk mail or spam" box frequently throught the next few weeks with correspondence and more details for the upcoming 2021 virtual Gathering of Nations Powwow.  We will make updates to this page as needed.  Thank you for your continued patience and understanding during these very challenging times.