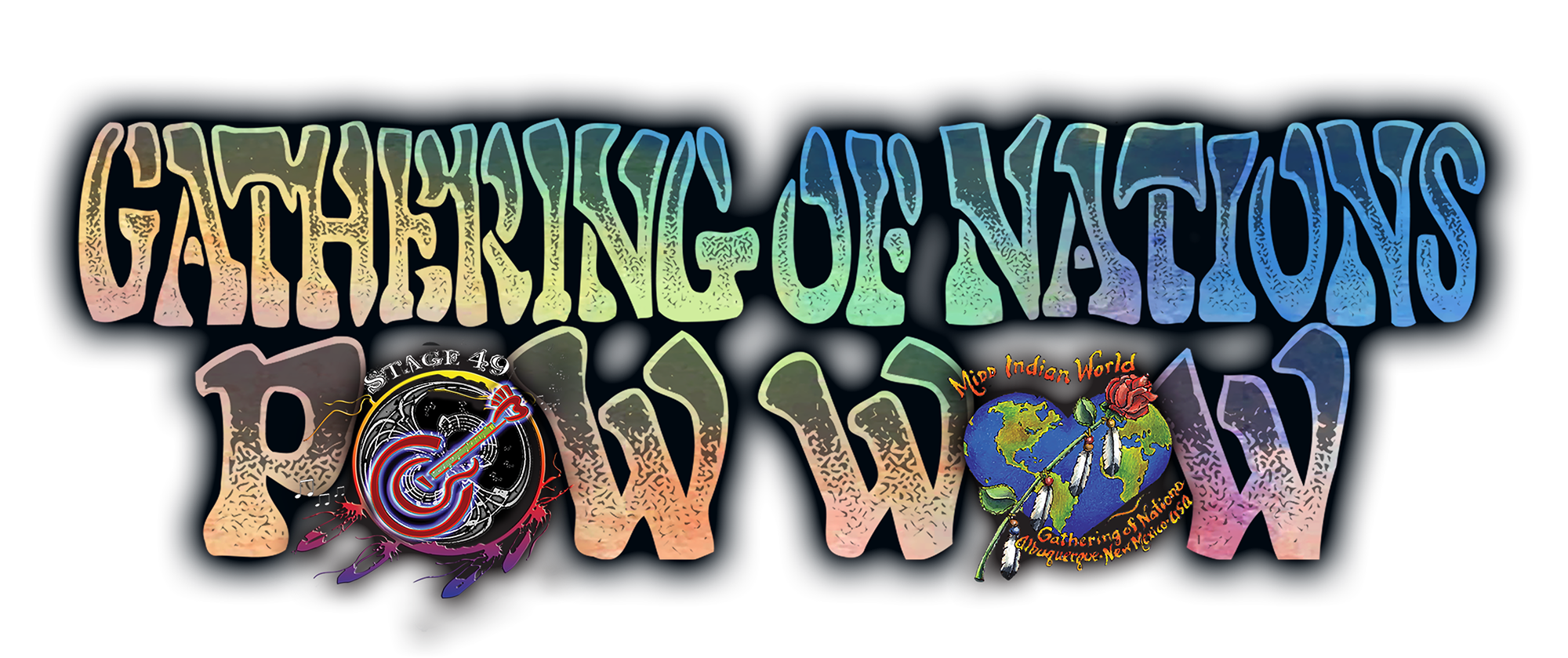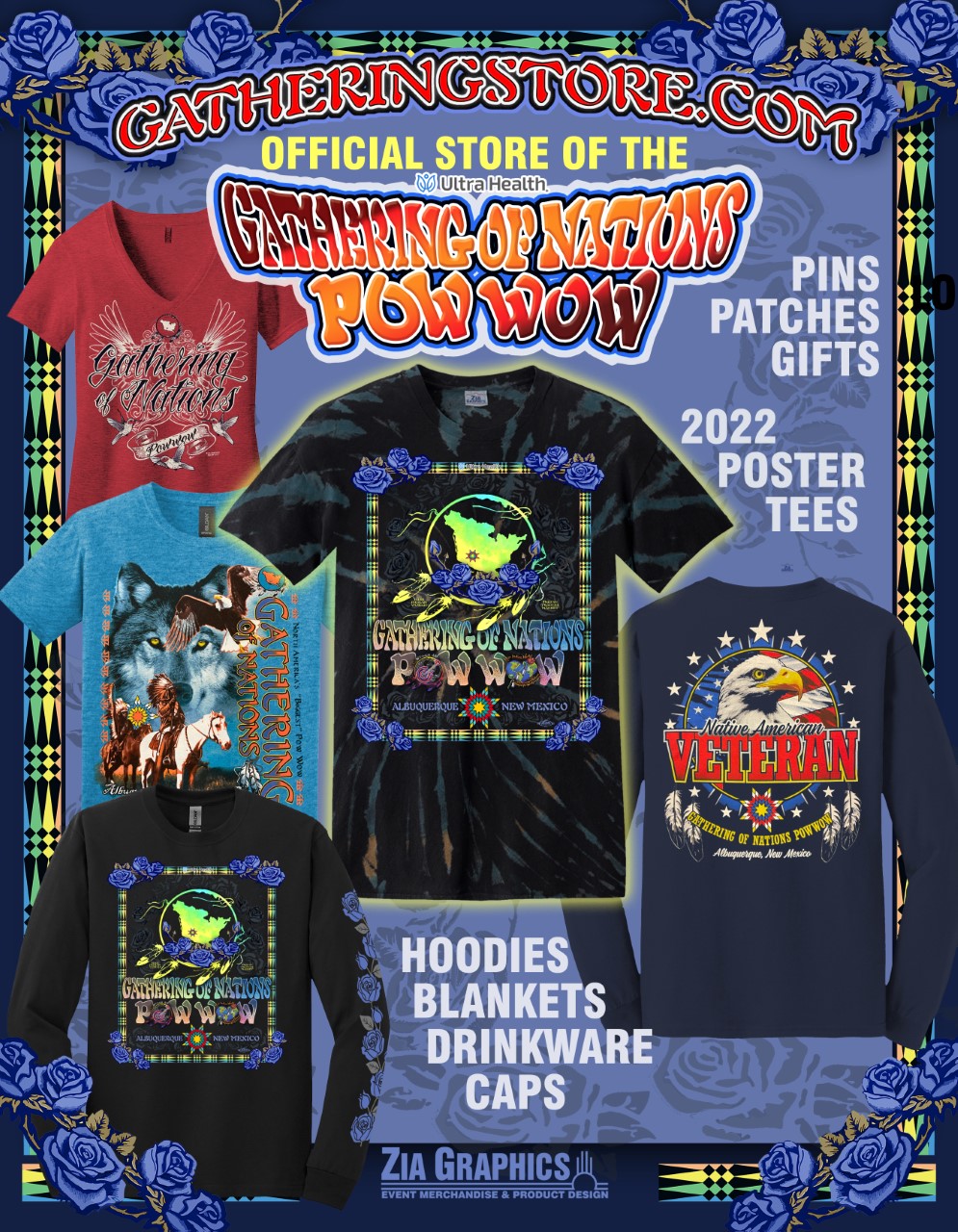 Official 2022 GON Merchandise Store
Purchase your 2022 GON Merch Now!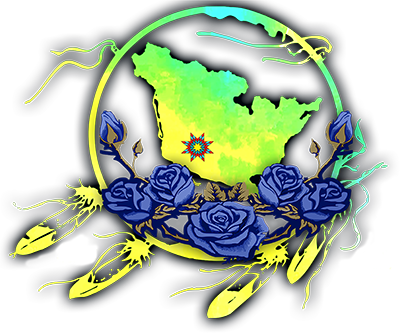 Learn More
April 27-29th, 2023
​Gathering of Nations Pow Wow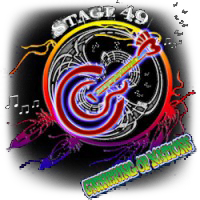 Click to learn More
2022 – Stage 49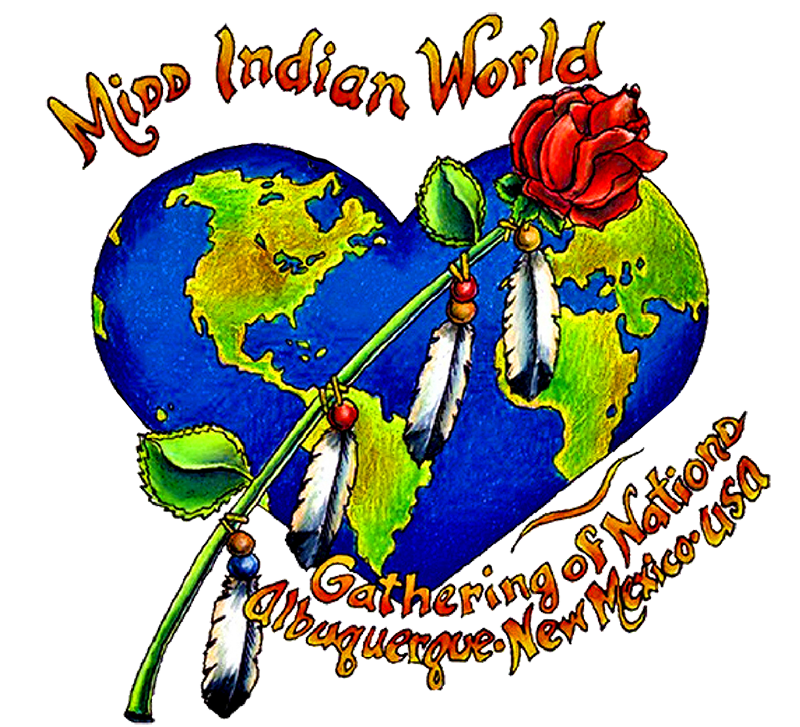 Click to learn more
Introducing your 2022-2023 MIW
Tashina Red Hawk
Sicangu Lakota
Rosebud Sioux Tribe, South Dakota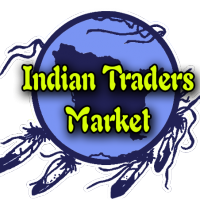 Click to learn more
2022 Indian Traders Market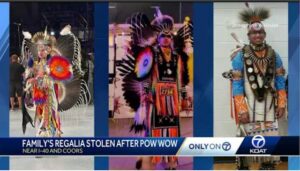 If found or have information please call the Albuquerque Police Department at (505) 242-2677.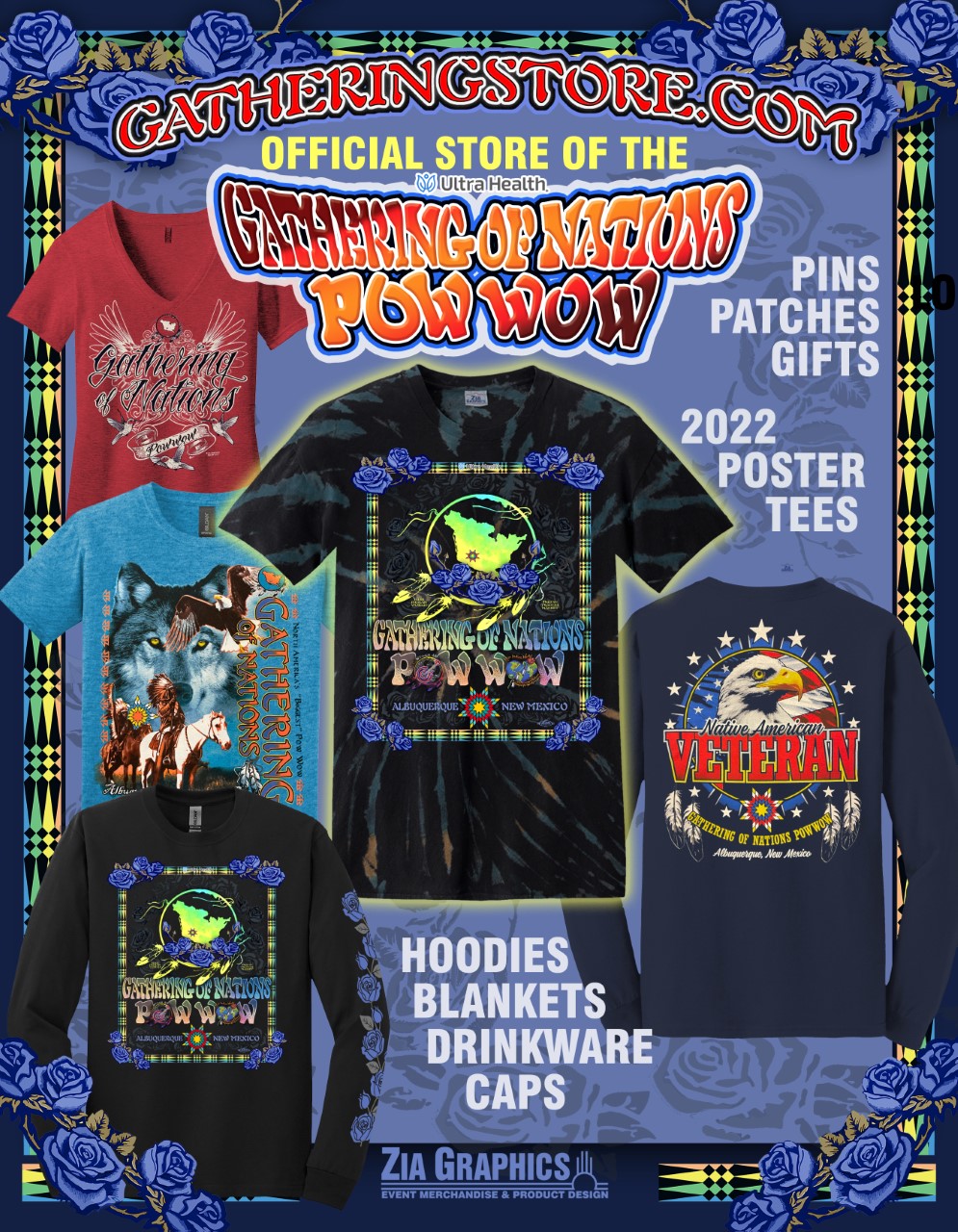 Official GON Merch Store - Click on Image for more Info.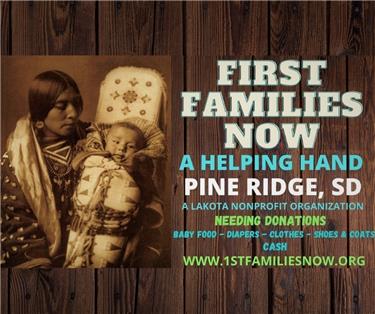 First Families Now. Click on image for more information on how to donate to this organization.