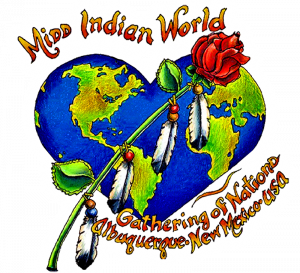 Miss Indian World 2023-2024
Tori McConnell
Yurok & Karuk Tribes of Northwestern California from Eureka, California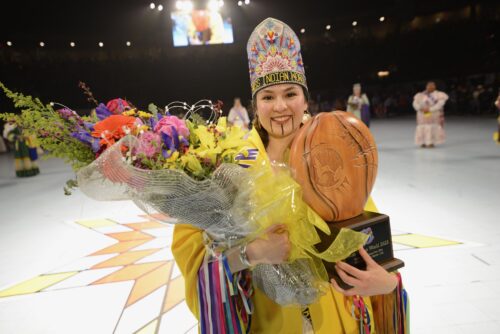 Tori McConnell is Yurok (enrolled) and Karuk is 23 years old. Her people descend from ancestral villages of the lower Klamath River Basin and nearby coastline. Tori was born and raised in this remote corner of Northwestern California around the city of Eureka, where she lived a quiet life amongst the redwood trees with her mother, father, younger brother, and older cousins.
      Tori's life is largely defined by her creative journey. Her childhood was full of creative projects and everyday adventures in the redwood forest and swamps with her brother and friends. She grew up fishing for salmon on the Klamath River with her family and gathering traditional foods on the mountains and beaches, and she ate plenty of wild game hunted by her talented father, younger brother, cousins, and community. Tori attributes her health and successes to her loving parents and grandma who provided for her and passed down the relationship to these ancestral foods, who taught her the importance of her ancestors and villages, who provided love, and who always encouraged and supported her in her dreams and endeavors.
     Tori continued her education at University of California, Davis. Here she was supported by the Native Academic Student Success Center, and during her first week of college she met 2012 Miss Indian World Jessa Rae Growing Thunder who was a PhD student assistant teacher for Intro to Native American Studies. These connections had a lasting impact on her. Throughout the coming years Tori would sing in a student-run choral group, work as a student coordinator in the UC Davis Native Community, and she served as a student ambassador for the American Indian College Fund, helped found and chair UC Davis's first Native American and Indigenous Committee to the Chancellor, a historical event for the Native American community at UC Davis. Throughout all this, for nearly 4 years she had studied Neurobiology, Physiology, and Behavior with a focus on Organism-Environment Interactions and a minor in Native American Studies until finally dedicating her degree completely to NAS, graduating with her B.A.in 2021.
     Tori believes that her journey to becoming MIW started when she was a young girl learning from her mother and her childhood experiences. As she transformed from a girl into a young woman she prioritized her own pursuit of truth, identity and cultural preservation and revitalization for herself and her family. Today she continues to honor her family and people by pursuing her Master's degree, using her art for cultural visibility and environmental activism, exercising her fishing and gathering rights, practicing traditional weaving and learning about regalia, acquiring language, and serving as a traditional singer and dancer. "The truth is, my journey to becoming Miss Indian World started long before I ever decided to run. Yes, I prepared in the months leading up to the competition, but the real preparation happened over the course of my entire life. I followed my values even when it was hard, every day I made the choice to learn, and my parents supported me no matter what. I sought opportunities to serve my community and contribute to my culture; every challenge made me stronger and every goal taught me a lesson. Just a few years ago I wouldn't have even considered running for this title. Use your gifts for good, honor those who love you, and never underestimate the quiet moments and simple everyday decisions – these are the details that build us into the people we are meant to be."
This Miss Indian World Pageant is the largest & Most Prestigious Cultural Title for Young Indigenous Women (18-25 years old).  Miss Indian World is a Cultural Goodwill Ambassador to all cultures presenting and representing Native American, Indigenous & First Nations Tribal Cultures. 
The Miss Indian World Pageant is a week-long exchange of ideas, traditions and good-will among the young women vying for the title of Miss Indian World. Miss Indian World is crowned each year the Gathering of Nations Powwow in Albuquerque, New Mexico, USA.
Application for 2024 Miss Indian World Pageant available in June
MISS INDIAN WORLD – TORI McCONNELL – EVENT REQUESTS & INVITATIONS PLEASE EMAIL US:   info@gonltd.org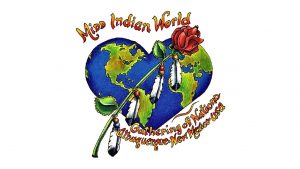 Follow Miss Indian World Socials: