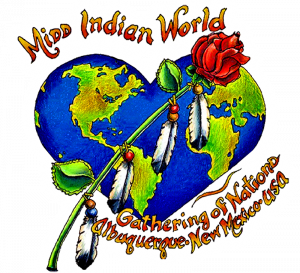 Representing your 2022-2023 Miss Indian World
Tashina Red Hawk –
Sicangu Lakota –
Rosebud Sioux Tribe, South Dakota
Follow Miss Indian World, Tashina Red Hawk

Hello. My name is Tashina Red Hawk.
My Lakota name is Anpetu Yuonihan Win which means "Honors the Day Woman". I am an enrolled member of the Sicangu Lakota Oyate. I live in the Old Ring Thunder Community which is located along the Little White River on the Rosebud Reservation.  
For many years, my Lakota people have seen persecution, were stripped of their dignity, pride and left with hopelessness. But this is the 21st century, and I am the daughter and granddaughter of many Chiefs and Women Warriors that have left me the legacy of strength and perseverance. I love and cherish my Lakota Way of life. As a nine-year-old girl I was asked to carry the Sacred Pipe at the Looking White Sundance in the Black Pipe Community. When the Pipe was getting heavy I ask the Spiritual Advisor why that was. He said "It was the weight of my people". That statement inspired me and gave me the strength to continue my comment for my Oyate.
Today I am the 2022-2023 Miss Indian World. The platform I will promote is cultural preservation, identity and education. To strengthen our nations, we must be knowledgeable in both world and build a bridge of unification.
Pilamaya
Tashina Red Hawk, Miss Indian World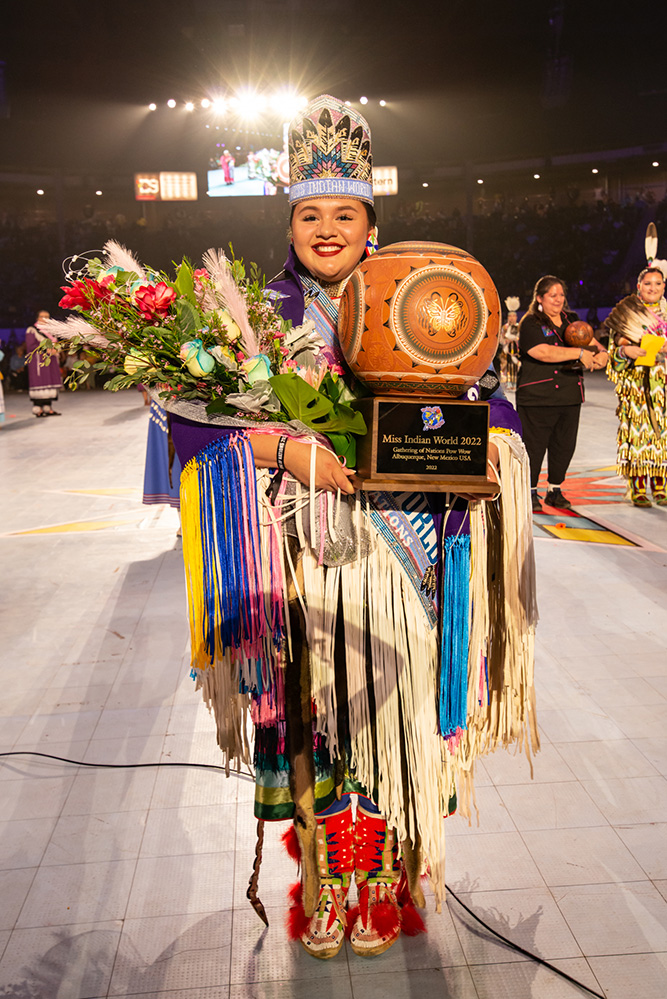 This Miss Indian World Pageant is the largest & Most Prestigious Cultural Title for Young Native, Indigenous Women (18-25 years old).  Miss Indian World is a Cultural Goodwill Ambassador to all cultures presenting and representing Native American, Indigenous & First Nations Tribal Culture.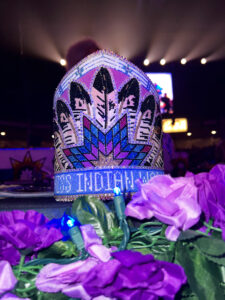 The Miss Indian World Pageant is a week-long exchange of ideas, traditions and good-will among the young women vying for the title of Miss Indian World. Miss Indian World is crowned at the Gathering of Nations Powwow in Albuquerque, New Mexico, USA.