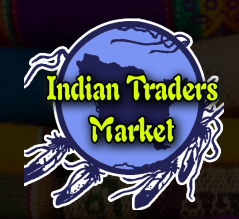 NEW Vendor Applications for the 2022 Gathering of Nations Traders are available now on the website to apply for a booth space.  This is not for a Food Vendor Application.  If Food Vendor Space is available we will post it on the website with details how to apply for that space (currentely not taking food vendor applications).
The Indian Traders Market at the Gathering of Nations Powwow features the best in Native American Art, Craft, Jewelry, Fine Art, Clothing, Quilters, Epicurean Delights, Craft Suppliers & Traders, and much more.  Vendors are from Tribes across the Americas.  In addition to our artisans and crafters, the Gathering of Nations Traders Market includes Health & Wellness vendors, and Educational and Vocational vendors. It's a shoppers delight!
*Covid-19 Vaccinations are required for all vendors.  See the application information for more details or Click on the 2022 Event Info Tab on the website. This may be updated from now until the event. 
**2020 GON Vendors have been sent a reconfirmation in the mail this October to re-confirm booth space at the 2022 Gathering of Nations Powwow Traders Market. Please check your regular postal mailboxes for the letter and information.  We ask you to send back the re-confirmation form as soon as possible.