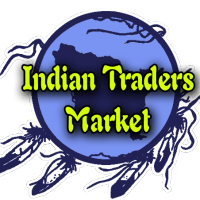 Visit the Indian Traders Market at the Gathering of Nations Powwow features the best in Native American Art, Craft, Jewelry, Fine Art, Clothing, Quilters, Epicurean Delights, Craft Suppliers & Traders, and much more.  Vendors are from Tribes across the Americas.  In addition to our artisans and crafters, the Gathering of Nations Traders Market includes Health & Wellness vendors, and Educational and Vocational vendors. It's a shoppers delight! Vendors are located in the Creative Arts and Lujan Buildings on the Powwow Grounds.  
ALL VENDOR/BOOTH SPACES SOLD OUT FOR 2023! No Wait list! 
FOOD VENDOR SPACES FOR 2023 ARE FULL. No Wait list.