Frequently Asked Questions
FAQs for the Gathering of Nations Pow Wow 
& Miss Indian World Events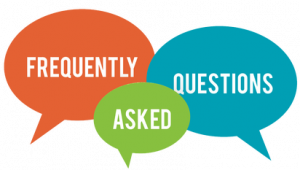 Please respect and cooperate with all G.O.N. Staff, Security, and Fire Marshals, and please enjoy your Gathering of Nations experience! The Gathering of Nations, Albuquerque Convention Center, and EXPO New Mexico is not responsible for theft, lost and stolen items, or accidents, illness or injuries. Your safety and positive experience at the Gatherings is our #1 goal. With this spirit in mind, the Gathering of Nations and other agencies take measures to ensure the best possible experience for all attendees.

GON is an all ages event, and is rain or shine event. We encourage spectators/participants to leave all LARGE BAGS/SUITCASES in the trunk of your vehicle, as there is limited seating space in the area to accomodate large items. Seats are neeeded for every person who needs a seat, please be fair and considerate.
We suggest you arrive early in anticipation of heavy traffic  and ALL BAGS AND OTHER ITEMS WILL BE SUBJECT TO SEARCH AS YOU ENTER THE POW WOW GROUNDS AT EXPO NM FOR THE GATHERING OF NATIONS & the Miss Indian World Pageant at the Albuquerque Convention Center. This is to ensure the safest environment for everyone attending.
Thank you for your cooperation.
_______________________________________________
FAQ SECTION – CLICK THE QUESTION TO EXPAND THE ANSWER
WHAT ARE THE DATES FOR THE GATHERING OF NATIONS POW WOW AND MISS INDIAN WORLD?
The 40th Annual Gathering of Nations will be held on the weekend of April 25, 26 & 27, 2024 in Albuquerque, N.M. U.S.A.
WHERE IS THE GATHERING OF NATIONS EVENTS HELD? WHAT ARE THE LOCATIONS OF THE EVENT?
The Miss Indian World Traditional Presentations are Thursday, April 25th – 7:00pm at the Kiva Auditoruim in the Albuquerque Convention Center, 401 2nd Street NW and other pageant competitions and Crowning are at the Gathering of Nations Powwow.  The Gathering of Nations Powwow is Friday & Saturday, April 26-27, 2024 (10:00am-11:00pm) held inside Tingley Coliseum and around the Expo NM (NM State Fairgrounds) in Albuquerque, NM.
Expo NM is Located on Louisiana Blvd. between Lomas & Central Ave.  If you are exiting from Interstate 40 (I-40), exit at Louisiana Blvd. heading South. Cross Lomas Blvd., and before you get to Central Ave., the entry for Parking at the Gate will be on your right-hand side of the street.
The Gathering of Nations begins on Thursday, April 25, 2024 with the Miss Indian World Traditional Talent Presentations at the

Kiva Auditorium in the Albuquerque Convention Center

starting at 7:00 PM Sharp! The Presentations Event features Cultural talents and presentations from the Contestants in the Miss Indian World Pageant, including special musical performances.
Crowning of Miss Indian World is Saturday, April 27, 2024 after the evening Grand Entry in Tingley Coliseum/EXPO NM at the Gathering of Nations Powwow.
At the Powwow: Grand Entry of Dancers is 12pm & 7pm (Friday) ; 12pm & 6pm (Saturday)
Horse & Rider Regalia Parade both days of Powwow at approx. 4pm
WHO NEEDS A TICKET FOR THE EVENTS?
Everyone 2 years of age and older  needs a ticket for the Events.
WHERE CAN I PURCHASE TICKETS?
Tickets for General Admission for the Gathering of Nations Powwow and Miss Indian World Program go on sale November 1, 2023 online and available at the event doors.
At the door ticket sales for GON 2024:
WHAT TICKET OPTIONS ARE AVAILABLE FOR PURCHASE?
All ticket types (options) give access to the Gathering of Nations Pow Wow, Traders Market, Stage 49, Teepee Village, Horse Parade and Food Court. General Admission Seating is Stadium Style Seating.
General Admission for Gathering of Nations – Single Day Ticket

(Friday & Saturday), this is a one time entry, meaning you cannot return to the event once you exit the Gate. *This ticket does not allow for access into Tingely Coliseum while the building is at full capacity, once the building has reduced the number inside, you may enter.

General Admission for Gathering of Nations – Two -Day Wristband

.  Wristbands give in/out entry to come and go from the PowWow.  *This ticket does not allow for access into Tingely Coliseum while the building is at full capacity, once the building has reduced the number inside, you may enter.

VIP Reserved Seating Admission

.  This ticket type guarantees you a seat in the VIP Box Section inside Tingley Coliseum (which is a chair back seat, just above the dance floor).  You can select your seat in advance for both days of the Pow Wow.

When the Coliseum is at full capacity, VIP Ticket holders WILL have a special entry into the building.
VIP's also have access to the VIP Lounge, which offer light beverages.
A Program Magazine is included with your VIP Ticket.
VIP does not include the Miss Indian World Show on Thursday.
WHAT KIND OF SEAT DO I GET FOR VIP?
Your VIP ticket for the PowWow is reserved seating, and your Box and Seat Number will be printed on your wristband.
Will Call window will be at the Box Office inside Gate 8 of  Expo NM -New Mexico State Fair Grounds.
Online VIP purchases will be able to chose seats online at purchase.
Check in at Will Call window to get wristbands/tickets, but keep your paperwork with your seat assignment.
WILL CALL (ADVANCE PURCHASES) DETAILS - TWO-DAY WRISTBAND & VIP TICKET HOLDERS:
Single Day e-Tickets purhcased online, you may go directly to the Entry Gate and have your barcode scanned for entry (barcode will be invalid after scan).  Single Day tickets may be purchased at the event as well.
VIP, Two-Day Wristbands and Miss Indian World: BRING YOUR TICKET CONFIRMATION TO WILL CALL AT THE EVENT. To speed up the process of receiving your wristbands, have a copy of your bar code to obtain your tickets.  DO NOT GO TO THE TICKET GATE UNTIL YOU RECEIVE YOUR WRISTBAND(S) and/or Miss Indian World Traditional Presentation Show ticket.
HOW CAN I PAY FOR ADMISSION AT THE GATE:
Tickets will be sold at the event Box Offices inside Gate 8 and Gate 3 at EXPO NM.
See Ticket Descriptions for online orders for more details.
We accept Credit Cards and Cash (U.S. currency) for ticket purchases.  NO REFUNDS on ticket purchase.
ARE THERE GROUP RATES OR DISCOUNTS ON TICKETS? HOW ABOUT SCHOOL RATES?
 There are no discounts for Groups, Military, Seniors or Children (except children under 2 years old do not need a ticket)
Group discount rates are ONLY available for Primary and Secondary Schools (Elementary, Middle & High School). Not applicable for College/University school groups.  SCHOOL GROUP RATE IS GOOD ONLY FRIDAY, APRIL 26th ONLY.  MUST PURCHASE  & ENTER BEFORE 12:00PM ON Friday, 4/26/2024.
School Group Tickets will be available for purchase only at the Gate.  School Group Rate is $8.00 per person in the Group.  Please bring Purchase Order from school to Box Office and each group is issued a group ticket, so everyone in the group MUST enter at the same time.  May be purchased Thursday, 4/25, 2024 10:00am-4:00pm at Expo NM Box Office Gate 8 or Friday 9:00-11:55am at Gate 8.  *If group arriving in full size School Bus, please enter Expo NM at Gate 1  off of Central Ave. between Louisiana Blvd  San Pedro Blvd because of the size of your bus. Parking is $30, group ticket may be purchased at this entry gate on Friday, 4/26 9:00-11:55am.
Dancers and Drum Groups who have participated and registered in the contest in previous years will receive a Discount Coupon mailed to them in the Spring. BRING COUPON TO Dancer/Drum Registration Box Office to purchase admission and receive your Participant Wristband. These Wristbands can ONLY be PURCHASED at Registration Box Office. · Miss Indian World Traditional Presentations $15.00 (Downtown at the Kiva Auditorium in the Albuquerque Convention Center) ·
IS CAMPING OR RV CAMPING AVAILABLE?
Dry camping (NO TENTS) and RV Camping WITH FULL HOOK-UPS are available to reserve ONLY in advance!
Camping at Expo NM is just outside the Entry gate on the grounds.
NO DAY OF RESERVATIONS!! MUST BE MADE IN ADVANCE UNTIL APRIL 14, 2023.
DO NOT SHOW UP TO GET A CAMPING SPACE DAY OF THE POWWOW!
All campers have access to bathrooms and showers.
WHAT WILL I SEE AT THE GATHERING OF NATIONS POW WOW?
The Gathering of Nations Pow wow is Friday & Saturday, April 28-29, 2023, and will be held on the Pow wow Grounds at Tingley Coliseum/Expo NM. Competition Native American Singing and Dancing, featuring over 3000 participants from Tribes across North America.
GON includes Stage 49 (Contemporary Music/Performance stage), Indian Traders Market (over 400 Arts & Crafts vendors), Native Food Court, Horse & Rider Regalia Parade, Teepee Village and more…IT IS A RAIN OR SHINE EVENT.
Pow wow will be in Tingley Coliseum/EXPO NM and the other activities will be around the Pow wow Grounds at EXPO NM. THIS IS AN ALL AGES EVENT AND THE PUBLIC IS INVITED!!!!! COME AND EXPERIENCE THE MAGIC OF THE GATHERING!
IS THERE HANDICAP ACCESS IN TINGLEY COLISEUM?
Handicap seating for Wheelchairs/scooters is limited, is available on the mezzanine (lower) level, with elevator access to mezzanine level. VIP seating is NOT wheelchair accessible.
WHAT ARE THE EVENT DIRECTIONS?
For Expo NM/Tingley Coliseum: Enter GATE 8, on Louisiana Blvd, just South of Lomas. NOTE: San Mateo Blvd to Lomas Blvd or Louisiana Blvd Exists off of I-40). PUBLIC TRANSPORTATION IS AVAILABLE AT ABQ RIDE. FOR MORE DETAILS, CLICK HERE. The City bus has a stop at Expo NM. Special Event Parking is Not Allowed in Nearby Neighborhoods!!!!! You will be towed!!! Parking lot(s) will be for parking during the event, any cars left overnight will be towed away.
For Albuquerque Convention Center:

From I-25 (Albuquerque Sunport): Head south on I-25 S toward Exit 234 (9.7 mi). Take exit 224B toward Central Ave/Dr. Martin Luther King Jr. Ave (0.3 mi) and Merge onto Locust St NE (0.1 mi). Turn right at Dr Martin Luther King Jr Ave NE (0.7 mi) and Turn left at 2nd St NW (223 ft).
WHERE DO I PARK FOR THE EVENTS?
General Parking at EXPO NM –

Gate 8. If you are driving a Bus or high-rise vehicles should come in Gate 3 off of San Pedro Drive NE.  To enter any of the parking lots, it will be right hand turns only.
Gate 7. Enter from Lomas (East-bound) before Louisiana Blvd.
Handicap parking available.
Parking is managed and provided by Expo NM. Parking fees will be charged by Expo NM and NOT by the Gathering of Nations Limited.

Parking for the Albuquerque Convention Center –

Primary parking is available at the Convention Center garage (Martin Luther King Blvd & Broadway), with overflow parking available at the Civic Plaza garage (Marquette & 3rd St.). Event parking in these garages is charged by the City of ABQ per vehicle, without in/out privileges. For more information,

CLICK HERE

.
ARE RIDE SHARING SERVICES (UBER, LYFT, ETC.) AVAILABLE?
If you are using Uber, Lyft, Taxi or a general drop off/pick up at EXPO NM is at the designated location, OUTSIDE Gate 4 in the Round Driveway on San Pedro; at the Albuquerque Convention Center near the west building.
LOCATION EMERGENCY CONTACT INFORMATION:
For any major Emergencies, dial 911 from your phone.
For NON-Emergency help, call the Albuquerque Police Dept (505) 242-2677
Albuquerque Fire Department dial 911 for Emergencies ONLY!
UNM Hospital is located at 2211 Lomas Blvd NE. Phone: (505) 272-2111
Presbyterian Hospital is located at 1100 Central Ave SE. Phone: 505) 841-1234
ARE THERE BUILDING CAPACITIES AT THE EVENT?
Every building at Expo NM has a building capacity, therefore when the building are at Full Capacity, people may have to wait a short time for the building to open, however, there are a lot of open spaces and activities on the Powwow Grounds as well as Big Screens will be located in areas outside for viewing. Building capacities are set and enforced by the NM Fire Marshal and Expo NM.
We encourage spectators/participants to leave all LARGE BAGS/SUITCASES in the trunk of your vehicle, as there is limited seating space in the area to accommodate large items. Seats are needed for every person who needs a seat, please be fair and considerate.
CAN I BRING MY SERVICE ANIMAL?
Under the Americans with Disabilities Act (ADA), only dogs (and miniature horses where reasonable) qualify as service animals. Dogs or miniature horses only qualify if they are trained to perform a task or tasks directly related to an individual's disability, such as guiding people who are blind, pulling a wheelchair, or alerting someone of an imminent seizure.
Pets, emotional support animals (ESAs), comfort animals and therapy animals are not service animals under the ADA because they are not trained to perform a task or tasks directly related to an individual's disability.
Service animals must be allowed to accompany the handler ('handler' means owner or, in New Mexico and some other states, a trainer) to any place in a building or facility where members of the public, program participants, customers, or clients are allowed. Even if a business or public program has a "no pets" policy, they may not deny entry to a person with a service animal. 
If it is not obvious what task or tasks an animal has been trained to perform, only two questions may be asked:
Is this a service animal required due to a disability?

What task or work is the animal trained to perform? 
Asking the handler to have the animal perform the task is not allowed. It's also important to note that service animals are not required to be certified or wear identification of any kind, though some handlers may present a certification and some service animals may wear a vest or other identification. 
An entity may deny access to a service animal whose behavior is unacceptable or in situations in which the person with a disability is not in control of the animal. Uncontrolled barking, sniffing food at a restaurant table, jumping on other people, or running away from the handler are examples of unacceptable behavior for a service animal. The handler must be given the opportunity to control the animal and if they are unable to do so, they must be allowed back on the premises without the animal. In addition, it may be appropriate to exclude a service animal from places such as operating rooms or burn units where the animal's presence may compromise a sterile environment.
The 2013 New Mexico State Legislature passed a bill (SB320) that updated the Service Animal Act, 28-11-1.1 NMSA 1978. Sponsored by Senator Nancy Rodriguez, Santa Fe, the Service Animal Act aligns New Mexico's statute with the 2011 updates to the Americans with Disabilities Act (ADAAA). Unlike the ADA and ADAAA, New Mexico's Service Animal Act also prohibits a person from misrepresenting an dog as a service animal and provides penalties, including a $1,000 fine and/or jail time. Additionally, in New Mexico service animals in training are allowed the same access as a fully trained service animal. The law became effective June 14, 2013.
https://gcd.state.nm.us/service-animals/
Service Dogs for are permitted, MUST BE ON A CHAIN AND OWNER MUST CLEAN UP AFTER THE ANIMAL. Owner is legally responsible for the Service Animal should it bite or harm anyone at the Gathering of Nations Powwow or Events.  Please be award that due to the loud nature of the event with Drums, Bells and other Live Animals (horses) that may negatively affect the well-being of the animal.
ADDITIONAL EVENT ITEMS:
Smoking is not allowed in the buildings at Expo NM or the Albuquerque Convention Center.
This is a Rain or Shine Event.
Aisles inside Tingley Coliseum must be kept open for safety and will be strictly monitored by the State Fire Marshal, GON & Expo NM. Please keep your large items in your vehicle.
Pets are not ALLOWED at the Gathering of Nations.
NO Hoover Boards, Skateboards, Roller skates, Bikes, Heelys, or other recreational mobile vehicles will be allowed.
No outside Food or Beverage is not allowed into the Event. Unoppened/sealed plastic bottle is allowed.  Baby formula/baby food may be allowed.
This is an alcohol and drug free event and strictly prohibited.  If someone is found to be in possession or under the influence of alcohol or drugs, they will be escorted out of the event and may be arested by NM State Police and/or APD and possibly face criminal charges for drug possession.
Audio recording from the Dance Floor or AROUND THE DRUMS IS STRICTLY PROHIBITED AND WILL BE ENFORCED.
Photography is allowed for personal use. If for commercial use, please CHECK IN WITH Gathering of Nations Press Media Team.
Handicap seating will be available in several locations inside Tingley Coliseum, please ask an usher for further assistance.
DO NOT LEAVE BAGS UNATTENDED! Unattended bags will be removed and taken to the lost and found area at the Pow wow.
Lost and found will be taken to the Event Command Post. If you lost an item at the Gathering of Nations you can EMAIL our office AFTER the event and leave a detailed description of the item lost.
GLASS, FIREARMS (GUNS, ETC), WEAPONS (KNIVES, ETC) AND EXPLOSIVES/FIREWORKS ARE STRICTLY PROHIBITED!
Announcers (MCs) at the Powwow WILL NOT make announcements over the air for personal reasons. Please find a Security Person for assistance.
In the event of an Emergency Evacuation of Tingley or Expo NM, please exit calmly to the nearest exit and listen for announcements.
ATMS will be available throughout the venue.
ONLY U.S. CURRENCY WILL BE ACCEPTED AT THE GATHERING OF NATIONS TICKET OFFICE. Tickets purchased for the Event may be paid for in cash and/or credit cards are accepted.