Event Tickets & Ticket Policy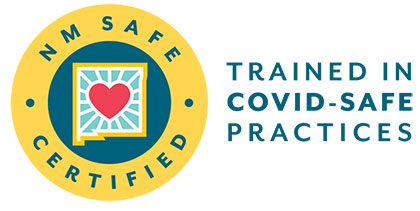 Ticket are now available for the 2023 Gathering of Nations Powwow & Miss Indian World Pageant
CLICK on Ticket Icons below to purchase tickets

Please Read Ticket Policy Before Purchasing Tickets
RV Camping RESERVATONS are available with either General Admission and/or VIP TICKETS (must purchase admission to reserve camping). Reservations are for three nights Thursday, April 27, Friday, April 28 & Saturday, April 29. Camping not available before or after these dates.
VIP TICKETS ARE SOLD OUT! NO WAIT LIST.
GENERAL ADMISSION IS STILL AVAILABLE.
CLICK ON TICKET TO PURCHASE
All Sales are Final and Non-Refundable!**
Ticket Confirmatons for Advance Online Ticket purchases: check your email junk folder or search your mailbox for:

NOREPLY@NOTIFY.THUNDERTIX.COM.

This email will contain your 2023 Ticket Confirmation & Electronic ticket (e-ticket) Information. Please read your ticket confirmation for all details pertaining to your order, event information, etc.

If you are unable to locate your purchase, please visit our Will Call Window on 04/27-04/29/2023, Thursday-Saturday or email the office

(info@gonltd.org)

before April 15th to resend confirmation. 
Please do not attend the event if you test positive for COVID-19** (within five days of the event, on or after Thursday, April 27, 2023).
 ** NOTE: There are No Refunds on tickets purchased should you test positive for Covid-19 and unable to attend, tickets may be gifted or transferred to another person. 
EVENT TICKET POLICY:
We want everyone to have an enjoyable time at the Gathering of Nations Pow Wow, however BEFORE YOU PURCHASE TICKETS FOR THE 2023 GATHERING OF NATIONS POW WOW OR ANY EVENTS (RV, camping, Miss Indian World, etc.), BE AWARE THAT ALL TICKET SALES ARE FINAL AND NO REFUNDS WILL BE ISSUED REGARDLESS OF CIRCUMSTANCES. It is your responsibility that you acknowledge once you purchase (buy) a ticket for the event(s), and you are unable to attend, unable to sit together as a group, or any and all other issues that you may personally feel deserves a refund, you WILL NOT be refunded.
Tickets are transferable, they may be gifted or given to another individual/group.  To elevate any misunderstandings, the Gatering of Nations Limited is stating plainly that ALL SALES ARE FINAL! THERE ARE NO REFUNDS.
In the rare event the Gathering of Nations events are cancelled, all ticket holders will receive an e-gift (electronic gift) card voucher good for use at the next Gathering of Nations Event. 
General Admission Single-Day and Two-Day Tickets/Wristbands grant you access to the Pow Wow Grounds at Expo NM. Your general admission grants access to Stage 49, Food Court, Indian Traders Market, Teepee Village, Horse Parade, and Tingley Coliseum (when access is permitted due to building capacities***). VIP Admission grants all of the above, with Reserved Seating & access to Tingley Coliseum when building is at capacity during peak times, in addition to acces to the VIP Lounge.
PLEASE PRINT YOUR E-TICKETS FOR FRIDAY & SATURDAY AND HEAD DIRECTLY TO THE MAIN GATE. 
WRISTBANDS FOR 2-DAY ADMISSION AND VIP GO TO WILL CALL.
Parking fees are charged by Expo NM not GON Powwow.  Admission Tickets (General or VIP) DO NOT include parking. 
This is a rain or shine event. E-Gift Cards MUST be used to purchase tickets online and WILL NOT be accepted at the Box Office in Person at the Event. If you have an e-Gift Card that was issued in 2020, it was due to expire April 30, 2022. GON has been able to extend the e-gift card for use this year, however the value was decreased as the program was set to expire. You may use the remaining value of the voucher, use voucher number at check out for your purchase, (our office may not be able to retrieve your e-gift card information as the program is technically expired).
***Some of the facilities/buildings within the Powwow grounds have building capacities, should a building fill to capacity temporarily, you will not be granted access UNTIL the number of people in the building is reduced.  This happens rarely, however, you WILL eventually get in.   Large Video Screens are located throughout the Powwow Grounds and inside some facilities to view the Dancing and Singing inside Tingley Coliseum continuously throughout the event.
VIP Wristband Admission and GON Dancer/Singer Wristbands WILL have access into Tingley Coliseum continuously through their designated Entry should the building fill to capacity. 
If your wristband has been tightened or is damaged, please bring it to the event Box Office – Will Call Window, located near the entrance Gate at Expo NM where you can get a replacement band, HOWEVER, to prevent fraudulent wristband replacement you MUST prove your purchase, so bring ID, credit card of the original purchaser, and if paid cash, bring copy of your receipt of purchase. WE WILL NOT REPLACE LOST, STOLEN OR MISPLACED WRISTBANDS OR TICKETS.
DO NOT PUT ON WRISTBANDS YOURSELF, ALLOW SECURITY TO ASSIT SO YOUR WRISTBAND IS PROPERLY PUT ON.
IF THERE IS EVIDENCE THAT YOUR WRISTBAND HAS BEEN TAMPERED WITH OR CUT AND TAPED OR ANY OTHER SUSPICIOUS EVIDENCE THAT THE WRISTBAND WAS MISUSED, IT WILL BE CONFISCATED WITH NO REFUND AND POSSIBLE REMOVAL FROM THE EVENT.