Updates made periodically to this page.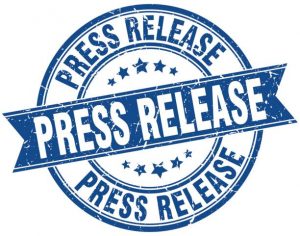 GON Press/Media
For questions or inquires that are outside the parameters of this information, please email us at

gonpressrelease@gonmail.com

.
Press Releases –

Click Here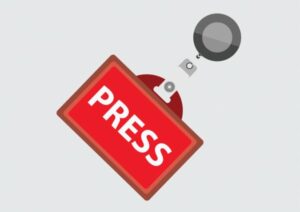 PRESS AND MEDIA PASS REQUEST FORM FOR THE 2022 GATHERING OF NATIONS POWWOW
Event Rules for Media/Press:
These are the rules/regulations for Media/Press attending the Gathering of Nations Powwow and Miss Indian World activities. All Media/Press will check in at the Media Trailer inside Gate 8 near the Box Office at Expo NM. Check in will begin on Thursday, April 28, 2022, 10am-3pm and throughout the weekend Friday & Saturday, April 29 & 30, 2022.
A press/Media Pass Request will be reviewed by the GON Media Team. Press/Media Passes are typically granted to Mainstream Media Outlets (Broadcast TV/Radio) and Mainstream Print Media. If you are an Independent Film Maker/Producer, provide links to your website, social media or previous work. If you are an Internet Blogger, you must have over 10,000 subscribers on your social media page(s) for consideration for a Media Pass. Personal Photographers are not eligible for a Media Pass.
Everyone attending the 2022 Gathering of Nations Powwow and Miss Indian World Pageant MUST be Fully Vaccinated and Present proof of Covid-19 Vaccination & Photo ID.
If you are fully vaccinated, you do not need a Covid Test.
WHAT KIND OF PROOF IS NEEDED: It is preferred that you have the Original or a PRINTED Paper COPY of your Original Covid Vaccination Card or have a Photo Copy of the Original Vaccination Card on your phone will be acceptable. However, YOUR name on the Vaccine Card must Match YOUR ID. Covid Vaccination Card must be issued from your State or Provence Health Department.
WHAT DOES FULLY VACCINATED MEAN? Fully vaccinated means, you must either have 2 shots of Moderna or Pfizer vaccine and the RECOMMENDED *Booster from either (this means your vaccination card may have 3 recorded shots, OR 2 shots of the Johnson & Johnson vaccine, OR 1 shot of the Johnson & Johnson and 1 shot of either Moderna or Pfizer vaccine.  *Booster shots when eligible to receive it.
Access to parking is through Gate 8. You are responsible for your own parking (and fees if applicable). Exit I-40 at Louisiana (southbound). Cross Lomas Blvd and enter Gate 8 on the right-hand side of the street.
You will still need to present either the email of your acceptance and/or your press credential at that time to receive your Media pass for the Powwow.
All Media must have a Media Wristband for the designated day(s) that you will be covering the event. This will be issued at Media Check-in EACH DAY.
Media will be allowed access throughout the Expo NM/Powwow Grounds that are open to the public at the times open to the public.
Media will not be allowed in backstage, restricted or staff only areas or other areas not open to the public. This is strictly enforced.
Media will need to remain as inconspicuous as possible, so not to disrupt the event, the enjoyment of the attendee or the participants.
Flash photography is not allowed at the Miss Indian World Traditional Talent Presentations Competition on Thursday, April 28, 2022, at the Albuquerque Convention Center. Also, flash photography is not allowed when photographing the competition dancing inside Tingley Coliseum.
Media will not be allowed to interview the Miss Indian World Contestants at any time during competition events throughout the weekend.
Media will not be allowed to interview the Miss Indian World judges, as they have signed non-disclosure agreements to maintain fairness in impartiality to the competition.
Media must coordinate with the Official GON Media Team (seen and met at Media Check in) to request interviews with Gathering of Nations Staff, Miss Indian World Contestants, Miss Indian World Committee, and Gathering of Nations Head Dancers/Singers listed on the poster. Depending on availability of any/all the individuals above, requests may be declined. NOTE: Requests to interview Event Organizers will be declined prior to and during the event.
Media must be respectful of all participants including dancers, singers, drum groups, Stage 49 musicians, performers, artists, vendors and crafters.
Failure to abide and follow rules and guidelines will result in loss of privileges and removal from the premises.
If you have any questions or need help at the event(s), contact the GON Media Team that checked you in. They will do their best to assist you.
The Gathering of Nations may request a follow-up from all media to send a final copy of their work to the Gathering of Nations or archival purposes.
Additional guidelines may be given to you at the time of check in with any updates or changes.
If necessary, Media may need to have their own Media Releases for specific items, such as interviews and/or photos of individuals at the event(s).
The Gathering of Nations, Ltd. is not responsible for loss, theft, injury, accidents or any mishaps at any time.
Have a safe and enjoyable Gathering of Nations!
Rules and Regulations are guidelines for a safe and fun event and will be enforced throughout the events. Subject to change without notice.