Please check page frequently for updates
FOR IMMEDIATE RELEASE
September 9, 2023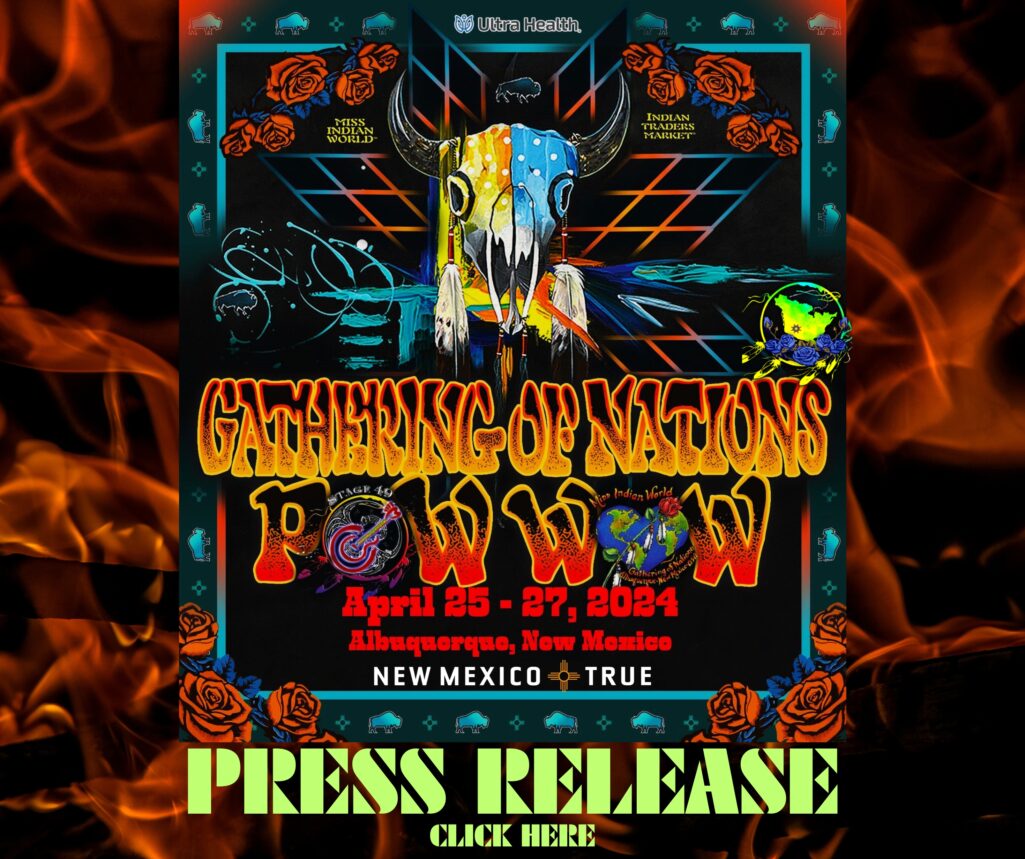 GON Press/Media
For questions or inquires on media requests, please email us at pressrelease@gonmail.com.

Media/Press Event Credential for 2023 Gathering of Nations Powwow & Miss Indian World Pageant is now available PLEASE CLICK ON THE BUTTON BELOW.

RULES AND RESTRICTIONS ARE ON THE APPLICATION FOR MEDIA/PRESS PASS CREDENTIALS.

Please DO NOT submit an application twice

. 

You will receive a copy of the submitted application in your email to confirm we have received it.  You may need to check your "junk/spam" mail box in case it is not in your "inbox."   

A member of the GON Media Team will be touch with you regarding your application. 

All applications will be reviewed as soon as possible, and our team will reply to you accordingly.  

The last day to submit a Media/Press Pass Aplication is April 21ST (exteded deadline). 

Once the GON Media Team has contacted you, you will receive further details, rules an regulations, pass pick up day/time/locations, and follow up if assistance is needed while at the event.