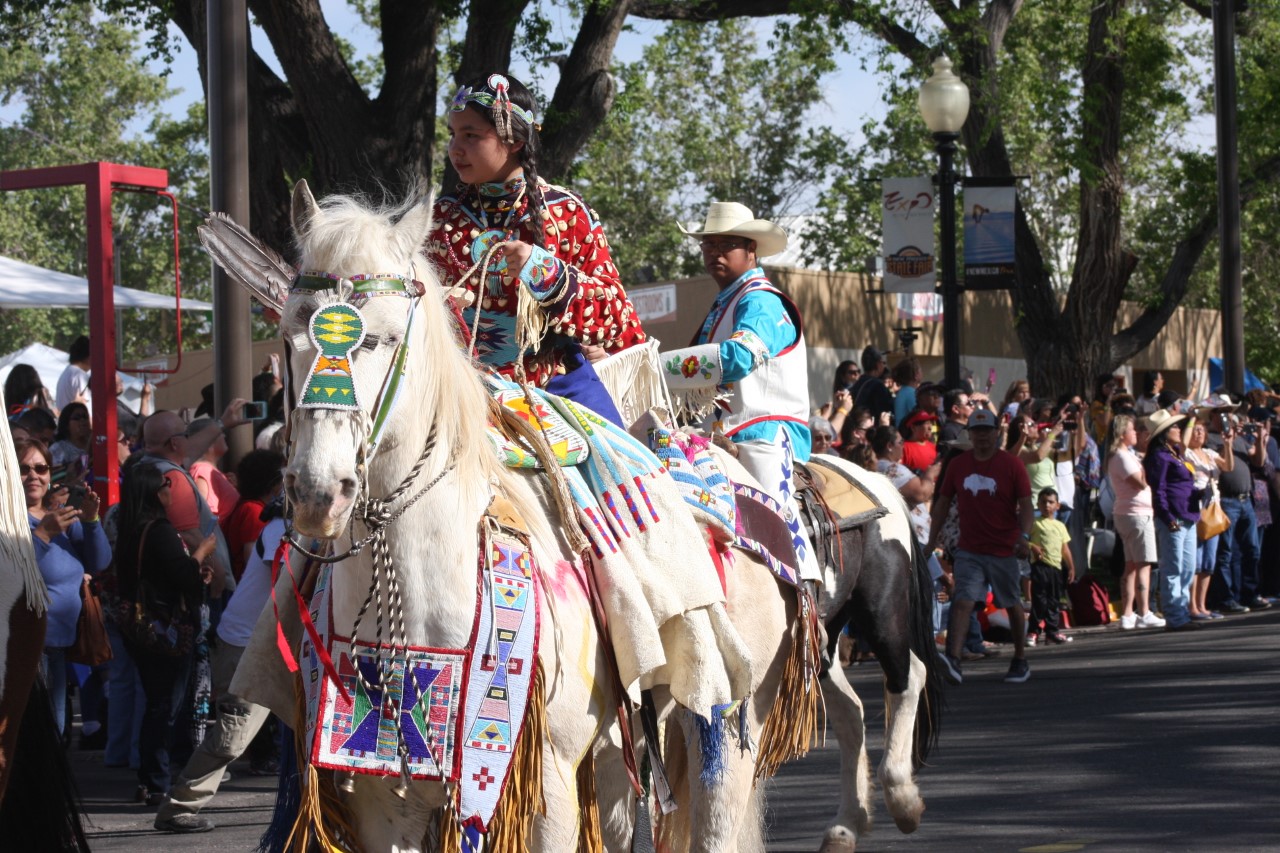 The Gathering of Nations Powwow has honored the Horse Nation for the past few years with the Horse & Rider Regalia Parade both days of the Powwow.  It showcases the unique and distinguished heritage and culture of the the tribes in North America that come from a horse culture and way of life.  The Horse & Rider Regalia Parade honors this tradition and the tribes that make up the Horse Nation. In addition the the beauty and majestic presentation of the Horse and Rider Regalia Parade, there is a competition for the participancts as well, to bring out the Best in Show. 
Registration Coming Soon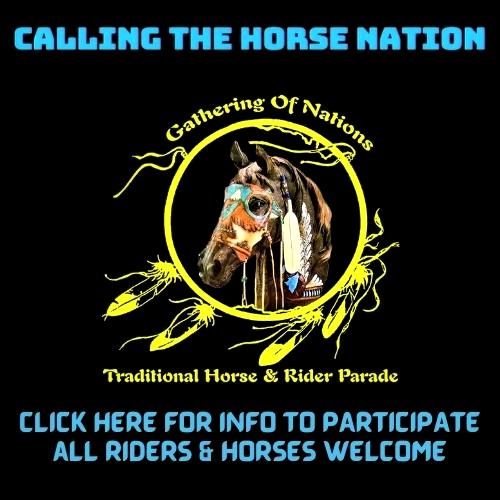 Horse and Rider Parade Registration coming soon!