Dr. Lita Healthy and Preparing For the 2014 PowWow Season
March 1, 2014
by Dr. Lita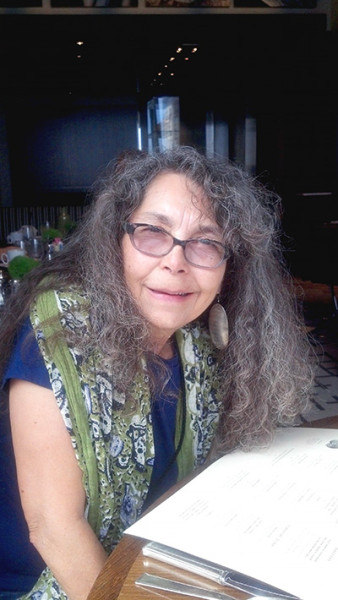 Well a few months have passed since my last blog and we are once again arriving at one of my favorite seasons of the year; Spring. As the sun gets brighter and the days get warmer, the rebirth and growth of spring time is all around. For me personally, I am the healthiest I have been in over five years.
With the new liver I received, I have been provided with an extension on to my life that I am most grateful for. Each and everyday I give thanks for my donor and my life. Since my last blog entry, I have continued to maintain a very healthy diet. Derek has become my nutritionist, and takes the perspective that food is medicine. He has gotten pretty good at it. He has learned which foods are best for us.
However all of it is not the most tasty. Fruits & veggies, protein, and grains are the main stay of our diet each day. Each day we begin our day with a 2 mile walk at sunrise. I now follow that up with another half hour to an hour on the stair master glider and stretches & weight bearing exercises.
Last summer, as we were traveling and I was dancing most weekends; I still did not truly feel as though I was at the strength and endurance levels that I remembered from before I got sick in 2008. My drive is to return to dancing again at the level I once did. I know this requires dedication and determination.
So for all these fall and winter months, I have worked hard to achieve this goal. I feel that I have done well and ready to begin the new powwow season as a serious competitive dancer. In the weeks and months after the transplant, I had so much to re-learn physically. Though I could walk, I had forgotten how to walk up and down stairs. My balance was way off. And to dance the stationary traditional style, in a twenty five pound buckskin dress, balance is very important.
So my first few times back into the arena to dance was another learning process. I had a new and different mind and body to coordinate with. The muscles in my stomach had been cut through, in order to place my new liver. This meant that also muscle tissue had been cut. Only time and good care would provide the path to healing. The healing in that area has come along very well. I have found more energy, and my balance. I am now ready to get out there again.