GON COVID-19 Vaccination Policy
Updated April 5, 2022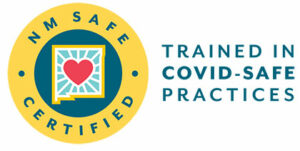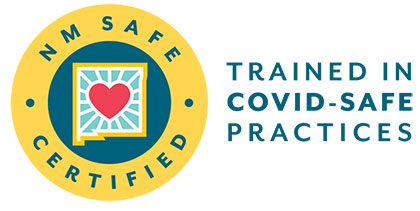 Per current local guidelines, the Gathering of Nations Pow wow attendees and participants will no longer need to show proof of a Covid-19 vaccination; however, it is strongly recommended for everyone attending to take care of each other by getting vaccinated against Covid-19. *Please do not attend the event if you test positive for COVID-19 (within five days of the event, on or after Thursday, April 28, 2022).
The Gathering of Nations Powwow Staff has taken enhanced health and safety measures for everyone attending by leveraging information provided by the CDC (Center for Disease Control) and Certified through the Covid Safe Training by the State of New Mexico. Many events have taken place successfully without massive outbreaks of infection. Based on recorded data by the NMDOH and CDC, Covid-19 viral transmission rate is currently low across the United States and New Mexico.
The Gathering of Nations reserves the right to reinstate the Covid-19 Vaccination Policy to follow the local guidelines and the Center for Disease Control (CDC) guidelines should the Covid-19 virus cases peak rapidly.
Our organization did not make this decision lightly, but we feel the event can be enjoyed safely. We strongly encourage attendees to wear masks while inside facilities and use proper Covid safe practices. Let's have a great Powwow and help keep each other healthy!
*There are No Refunds should you test positive for Covid-19 and unable to attend, tickets may be gifted or transferred to another person.
Covid Safe Practices:
To prevent infection and to slow transmission of COVID-19, do the following:
Please wash your hands regularly with soap and water or clean them with an alcohol-based hand rub.
Cover your mouth and nose with a mask when in public settings or around others.
Maintain at least six feet distance between you and people coughing or sneezing.
Avoid touching your face.
Cover your mouth and nose when coughing or sneezing.
Stay home if you feel unwell.
Refrain from smoking and other activities that weaken the lungs.
Disclaimer:
Please know that your voluntary attendance and participation at the Gathering of Nations Powwow or any public event. While the risk may be low; it does have some level of risk for contracting Covid-19.
The novel coronavirus, COVID-19, was declared a worldwide pandemic by the World Health Organization in March 2020. COVID-19 is highly contagious and is believed to spread mainly from person-to-person contact. By entering the venue of any of the Gathering of Nations events, you:
(a) Acknowledge the contagious nature of COVID-19 and voluntarily assume the risk that you may be exposed to or infected by COVID-19 and that such exposure or infection may result in serious illness that may lead to death.
(b) Voluntarily agree to assume all of the preceding risks and accept sole responsibility for any injury, illness, damage, loss, claim, liability, or expenses, of any kind ("Claims") that you may experience or incur and;
(c) As a result of this release, covenent not to sue, discharge, and will hold harmless the venue, event promoter(s), vendor(s), and each of their respective parents, members, partners, affiliates, divisions, subsidiaries, and landlords and their respective officers, directors, and employees from claims of any kind arising out of or relating to that; and acknowledge there are no refunds on any purchases, not limited to admission tickets from issues arising thereto on or after the subject matter above.