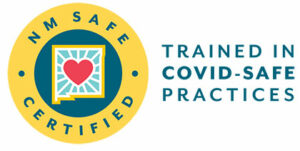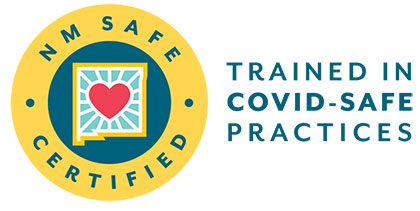 COVID VACCINATION POLICY: (updated January 21, 2022)
Everyone attending the 2022 Gathering of Nations Powwow and Miss Indian World Pageant (including ALL STAFF, SECURITY, POLICE, SERVICE WORKERS etc.) MUST be Fully Vaccinated and Present proof of Covid Vaccination & Photo ID. If you are fully vaccinated, you do not need a Covid Test. Exemptions below.

WHY IS THE GATHERING OF NATIONS REQUIRING EVERYONE ATTENDING TO BE FULLY VACCINATE AGAINST COVID19 AND *BOOSTER RECOMMENDED

?  The Gathering of Nations Powwow brings together thousands of people from hundreds of locations. The only way to bring people together and have the safest environment possible is to have everyone attending be fully vaccinated against Covid19 and *Boosted RECOMENDED (if eligible based on the 6-month post second shot of Moderna or Pfizer or one shot of Johnson & Jonson Vaccine).  Or in the case of medical exemption (see details below for rules regarding exemptions) needing a negative Covid19 test.  The nature of social gatherings such as the Gathering of Nations Powwow puts people in close proximity to one another.  At this time and duration of the Covid19 pandemic, there is no wiggle room for safety nor judgement for those who are unable to attend because of this policy, but this is the only way the Gathering of Nations organization will have an event this year.

WHAT KIND OF PROOF IS NEEDED

: It is preferred that you have the Original or a PRINTED Paper COPY of your Original Covid Vaccination Card or have a Photo Copy of the Original Vaccination Card on your phone will be acceptable. However, YOUR name on the Vaccine Card must Match YOUR ID. Covid Vaccination Card must be issued from your State or Provence Health Department.

WHAT DOES FULLY VACCINATED MEAN

? Fully vaccinated means, you must either have 2 shots of Moderna or Pfizer vaccine or 1 shot of Johnson & Johnson along with RECOMMENDED additional *Booster from either (this means your vaccination card MAY INCLUDE  3 recorded shots, OR 2 shots if Johnson & Johnson vaccine, OR 1 shot of the Johnson & Johnson and 1 shot of either Moderna or Pfizer vaccine).  *Booster shot RECOMMENDED when eligible to receive it 6-months post second shot of Moderna or Pfizer or one shot of Johnson & Johnson.
WHAT IF YOU DO NOT HAVE A BOOSTER SHOT? Based on the statements above, to ensure the utmost healthiest and safest environment for EVERYONE it is HIGHLY RECOMMENDED to have a Booster shot 6 months post your initial "CDC Fully Vaccinated Standard" in the United States.

ARE THERE ANY EXCEPTIONS IF YOU ARE NOT VACCINATED

? There are only 2 exceptions that will be allowed: 1) Children under the age of 5 years old and 2) If you have a Medical Reason why you are unable to receive a vaccine.

WHAT IS NEEDED IF YOU HAVE MEDICAL REASON FOR NOT BEING VACCINATED

: You will need to bring a Letter from your Physician stating that you are medically unable to receive the Covid19 Vaccination AND you MUST bring a Printed Copy of a Negative Covid19 PCR Test taken within 48 Hours of arrival at the Event.

WHAT KIND OF COVID TEST IS ACCEPTABLE

? Only a PCR Covid 19 Test will be accepted. An Antibody test (at home/self-administered Tests) Will Not Be Accepted.

WHERE CAN I GET A PCR COVID19 TEST

? Rapid PCR Tests are available in Albuquerque at Walgreens, CVS, a Doctor's Office, Curative www.curative.com , NM Department of Health or call 1-855-600-3453 and Southwest Labs southwestlab.com or call (505) 609-5227.  YOU MUST BOOK AN APPOINTMENT WITH ANY OF THE TESTING LOCATIONS in advance of the date needed.  Pre-Schedule your appointment.

WHAT HAPPENS AFTER YOU PRESENT YOUR COVID VACCINATION CARD/OR APPROVED EXEMPTION & NEGATIVE TEST RESULT

? ONCE YOU HAVE PRESENTED YOUR COVID VACCINE STATUS AT THE ENTRY GATE, you will be given a credential that will allow you entry along with your Admission Ticket to the Event.

WHAT IF YOU ARRIVE WITHOUT PROOF OF YOUR COVID VACCINATION OR MEDICAL EXCEPTION WITH NEGATIVE TEST RESULT

? You will not be admitted entry into the Event and if you purchased tickets prior to arrival, you will not be given a refund. It is your responsibility to arrive with the proper credentials to attend.

DO MASKS HAVE TO BE WORN AT THE EVENT

? Yes, masks must be worn inside any buildings at Expo NM/Gathering of Nations & Miss Indian World Event at the ABQ Convention Center.  Masks do not need to be worn outside or at outdoor venues (Stage 49, Teepee Village, Food Court, Horse Parade) unless social distancing is not possible. For Dancers & Singers: Masks do not need to be worn during Contest or while Dancing or Singing.
IF YOU ARE EXPERIENCING ANY COVID SYMPTOMS SUCH AS: FEVER, BODY ACHES, COUGHING, NAUSEA, LOSS OF TASTE OR SMELL, AND/ OR OTHER COVID RELATED SYMPTOMS, PLEASE REFRAIN FROM COMING TO THE EVENT.
*POLICY IS SUBJECT TO CHANGES BASED ON STATE OF NEW MEXICO DEPARTMENT OF HEALTH AND CENTER FOR DISEASE CONTROLGUIDELINES & RECOMMENDATIONS.